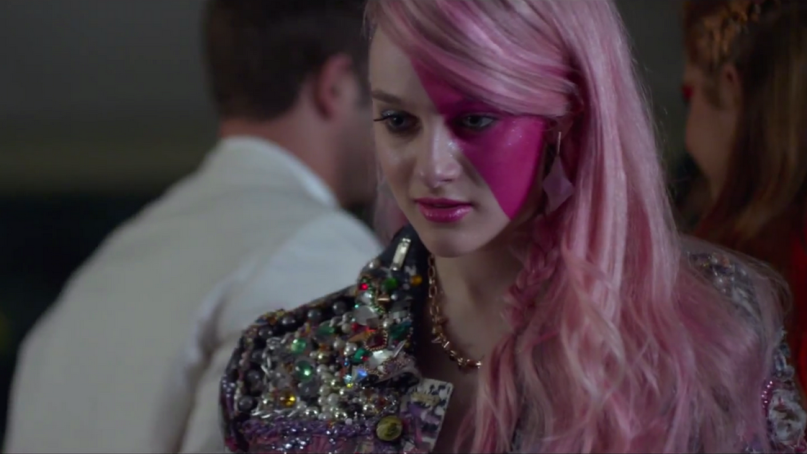 Kijött a Jem and the Holograms előzetese. Sztárság és csillogás mesterfokon.
Azt gondolnánk, hogy már mindent elmondtak a "Hogyan legyünk szupersztárok" témáról és a trailert elnézve még igazunk is lehet. A történet pofonegyszerű: egy kisvárosi lányka egy nap úgy ébred, hogy biza ő világsztár énekes akar lenni, kitalálja magának az alteregóját, feltölti a youtube-ra és voilá, máris jönnek a megtekintések. Erre aztán felfigyel egy lemezkiadó és beindul a gépezet. És ha már többen vannak testvérek, hát akkor kitalálják, hogy a fő sztárnak vannak követői, vagy ha úgy tetszik hologramjai és máris kész a sztori. Van persze, ármány, szerelem és sztárallűrök és persze közepesen érdekes zenék. Minden, amit már ezerszer láttunk.
A film egyébként egy 1985-ös Jem and the Holograms című animációs tv-sorozat alapján készült, ami a Hasbro és a Marvel közös produkciója volt. Hőse Jerrica Benton (Aubrey Peeples) és alteregója Jem. Testvérét, Kimbert Stefanie Scott alakítja. Feltűnik még Juliette Lewis mint Erica Raymond (az eredetihez képest itt nő játssza), és persze nincs csajos film jópasi nélkül, akit jelenleg Rio (Ryan Guzman) jelképez.
A Jon M. Chu (G.I. Joe: Megtorlás) által rendezett filmet október 23-tól játsszák a mozik.
forrás: buzzfeed