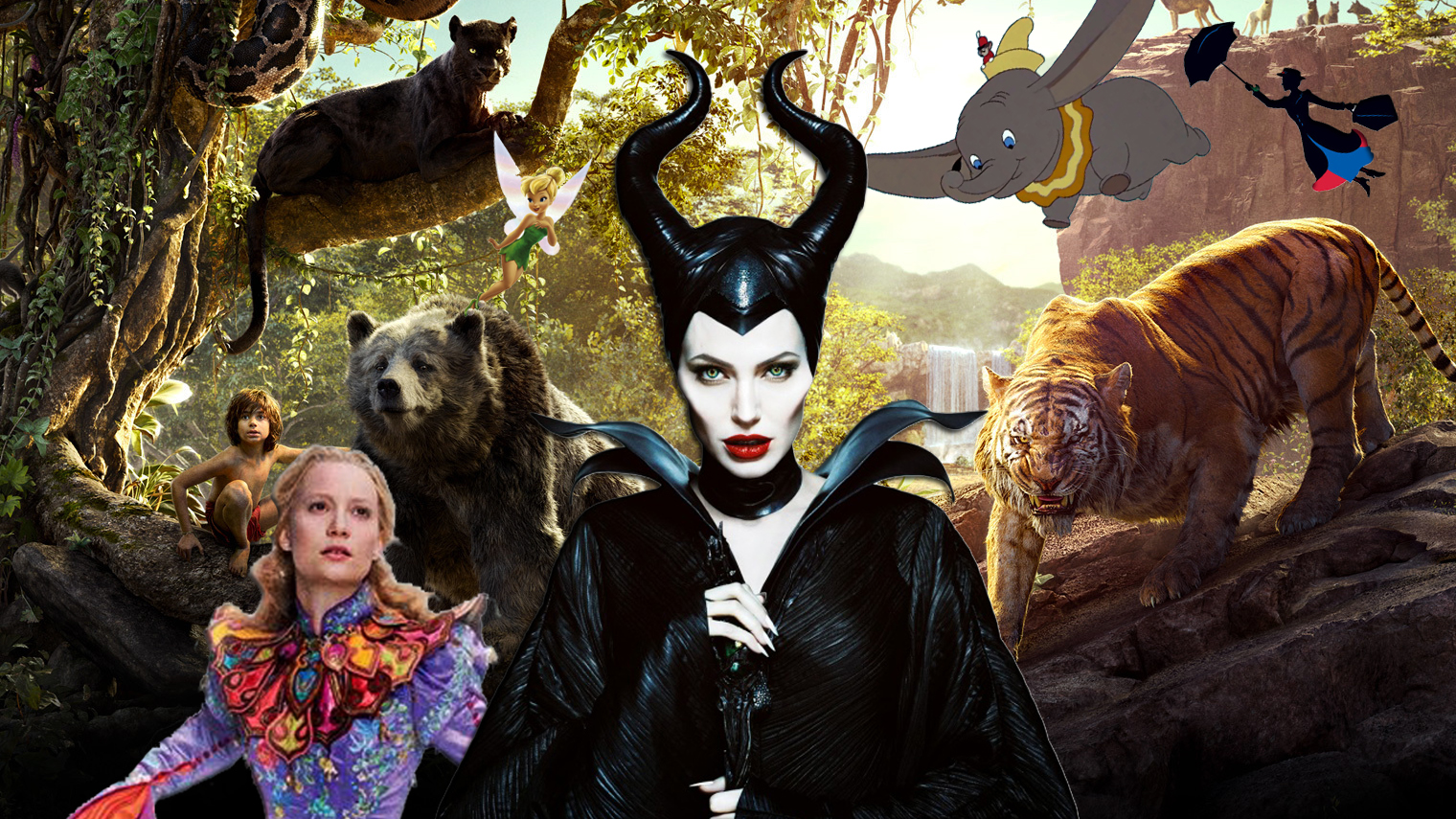 Egy csomó készülő filmes projektről jött hír. Vannak igazán örvendetesek is! Részletek a tovább mögött!
A hihetetlen bevételi mutatókat elérő, a Jon Favreau által rendezett A Dzsungel könyve filmadaptáció kapcsán a Walt Disney Pictures óriási bejelentést tett, számos készülő projektjéről rántotta le a leplet és közzétette a filmek listáját, amiket a következő években a mozikba küld.
Mindjárt elsőként hivatalosan is bejelentették, hogy folytatódik Maugli története és Angelina Jolie pedig visszatér szerepében a Demóna 2 filmben. Továbbá a James Bobin-féle Alice Csodaországban film folytatása az Alice Tükörországban film május 27-én érkezik a mozikba, augusztus 12-én pedig a David Lowery rendezte Peti sárkánya filmet mutatják be, illetve 2017. március 17-én pedig a Bill Condon direktori tevékenysége alatt megvalósuló Szépség és a szörnyeteg bemutatását tervezik.
Ezzel azonban még nincs vége a nagy bejelentésnek, hiszen a Disney további élőszereplős mesefilmekről tett említést, egyelőre cím nélkül 2017. július 28-án is érkezik egy film, majd pedig 2018-ban mindjárt három alkotást láthatunk tőlük, az egyik április 6-án, a másik kettő pedig augusztus 3-án illetve december 25-én kerül a mozikba. Valamint egy élőszereplős mesefilmet pedig 2019. december 20-án mutatják be a mozik.
De hogy a klasszikusoknál maradjunk, a Dzsungel könyve 2 és a Demóna 2 filmek mellett a Disney még a 101 kiskutya gonoszának, Szörnyellának eredettörténetét mesélik el Emma Stone főszereplésével. Egy mesekönyv, Madeleine L'Engle szerzőtől is megfilmesítésre kerül, ez lesz az A Wrinkle in Time (Időcsavar), aminek forgatókönyvét Jennifer Lee (Jégvarázs, Zootropolis - Állati nagy balhé) írja. Jön még a Jungle Cruise film Dwayne Johnsonnal a főszerepben, aki egy Disneyland-i élménypark mindennapjait fogja bemutatni.
Tim Burton (Alice Csodaországban, 9) pedig megrendezi a Dumbo filmet, illetve Rob Marshall (A Karib-tenger kalózai: Ismeretlen vizeken, Vadregény) pedig a Mary Poppins folytatásáért felel, amiben Emily Blunt és Lin-Manuel Miranda játszik.
A Diótörő meséjét is vászonra viszik, amit egy svéd, Lasse Hallstrom fog rendezni, The Nutcracker and the Four Realms (A diótörő és  Négyek birodalma) címmel. A történet leghíresebb feldolgozása Csajkovszkij balettje, ami E.T.A. Hoffman 1816-ban megjelent The Nutcracker and the Mouse King (A diótörő és az Egérkirály) című novellája alapján készült.
S végezetül pedig érkezik egy mindezidáig cím nélküli filmes projekt Victoria Strouse (Szenilla nyomában) forgatókönyvéből, amiben Reese Witherspoon Csingiling bőrébe bújik.
Forrás: comingsoon.net