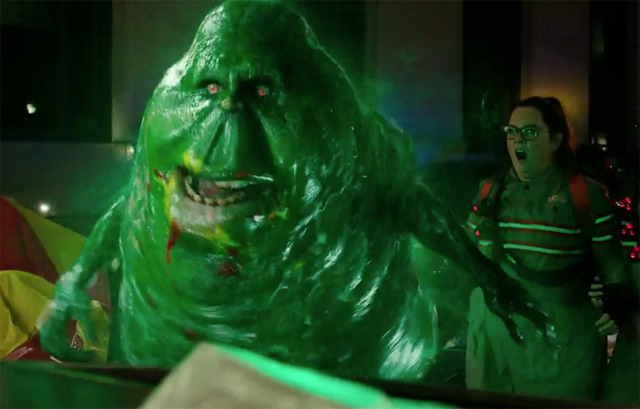 Megérkezett a Szellemirtók vadiúj trailere. Tele van ragacsos cuccal és hányással meg futással és sikítással. Előzetes a tovább mögött!
A szellemek dühösebbek és vérszomjasabbak, mint valaha. A Sony Pictures által megjött a női főszereplőkkel újraforgarott Szellemirtók új előzetese, a filmet nyáron fogjuk látni.
Az új Szellemirtókban Kristen Wiig és Melissa McCarthy két tudóst alakít, akik a maguk ügyefogyott módján felveszik a harcot a New Yorkot elárasztó különféle szellemekkel. Velük tart Kate McKinnon is, aki egy szakértője a nukleáris cuccoknak. De nemcsak nők vannak a filmben, hanem titkárként megjelenik Chris Hemsworth és New York polgármestere pedig Andy Garcia lesz. Michael K. Williams egy Hawkins nevű ipsét alakít, Matt Walsh lesz Rourke és Neil Casey pedig a film főgonosza.
A Paul Feig által rendezett Szellemirtók filmet július 15-től játszák a mozik.
Watch the new #Ghostbusters trailer now, and see it in theaters July 15. https://t.co/Y2HjHrBMET

— Ghostbusters (@Ghostbusters) 2016. május 18.