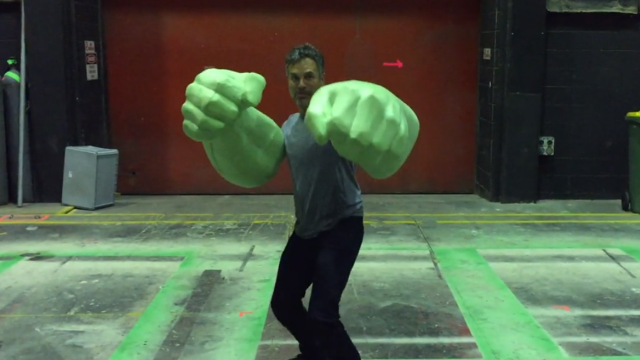 Nagyban forog a Thor: Ragnarok és jött egy videó. Vicces és zöld. Klip a tovább mögött!
Nagyban folytatódik a Marvel stúdióban a Thor: Ragnarok forgatása, amelyen Mark Ruffalo kicsit lelazult és megosztott egy kis vicces videót, milyen hangulatban is telik a munka. Látható, hogy akkor Hulk-karjai lettek, amit még nem látott a világ.
Hello from the set of #Thor3! As you can see, I've got my hands full. It ain't easy being green....@thorofficialhttps://t.co/PnYTnX8n96

— Mark Ruffalo (@MarkRuffalo) July 12, 2016
Egy másik videóban pedig arról mesélt, milyen férfiatlan ruhában is kell neki forgatnia, de hogy valakinek ezt meg kell tennie.
Hi again. Here's another sneak peek at a day in the life of a #Hulk on the set of #Thor3 @thorofficialhttps://t.co/ojM5YPxSif

— Mark Ruffalo (@MarkRuffalo) July 12, 2016
A Thor: Ragnarok filmben visszatér Chris Hemsworth mint a Villámok Istene, Tom Hiddleston lesz Loki, Idris Elba pedig Heimdall és ismét Odin szerepében tűnik fel Anthony Hopkins. Cate Blanchett egy titokzatos de erős új gonoszt, Hela-t kelti életre, Jeff Goldblum excentrikus nagymesterré válik, Tessa Thompson a Valkűrt hozza el és Skurge-t Karl Urban játsza
A Taika Waititi által rendezett film már a forgatás harmadik szakaszába ért, ami egészen októberig tart, az elkészült Thor: Ragnarok filmet 2017. november 3-án mutatják be.