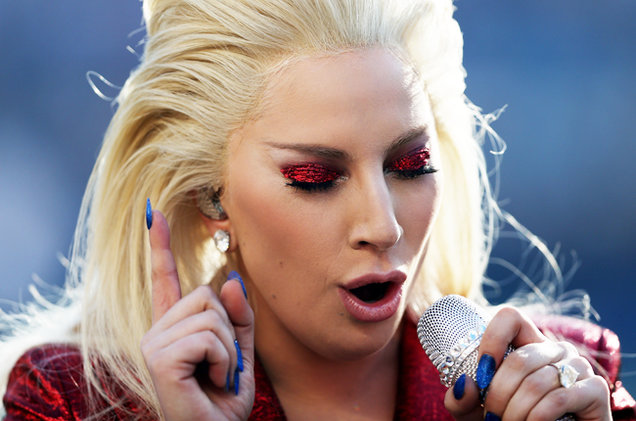 A kékszemű színész lesz az excentrikus énekesnő mentora. Zöld utat kapott az A Star is born című film. Tudjuk a részleteket. Katt tovább!
Úgy tűnik, végre összeáll a Warner Bros. égisze alatt megvalósuló filmmusical, amiben eredetileg Beyoncé lett volna a főszereplő, de Bradley Cooperrel nem igazán jöttek ki, így aztán a szerepre Lady Gaga-t nézték ki. Ő azon túl, hogy bizonyított zenei tehetségét, hiszen Grammy-t is nyert illetve Oscarra jelölték a Till It Happens To You című betétdalért, ami az iskolai bántalmazásokról szóló The Hounting Ground dokumentum filmben csendül fel. Nem beszélve arról, hogy dicsérő szavakat kapott az American Horror Story antológiában nyújtott alakításáért, mi több, Aranyglóbusszal is kitüntették.
Ami pedig Bradley Coopert illeti, ő már akkor ácsingózott arra, hogy rendezzen, amikor Clint Eastwooddal készítette az Amerikai mesterlövész című filmet.
Az A Star is Born remake (az eredeti 1937-ben készült Janet Gaynor és Fredric March főszereplésével) egy ifjú énekes-színésznő hírnév felé vezető útját mutatja be, akit egy idősebb, és lecsúszófélben lévő alkoholista színész próbál segíteni. A filmhez Lady Gaga új zenét szerez.
A forgatás jövő év elején Kaliforniában kezdődik, a bemutató dátuma egyelőre nem ismert.
-br-
forrás: deadline