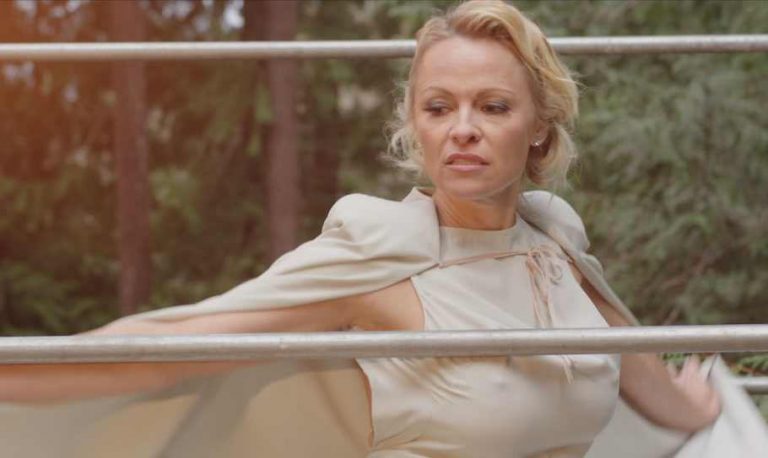 A rengetegben eltűnt egy rocksztár is, akinek barátnője nyomozni kezdett. Megjött a The People Garden film előzetese.
Japánban van egy öngyilkosok erdeje, ahová meghalni járnak az életből kiábrándulók. De történik ott más is, és sokan kísértik a sorsot is. Az a hír járja, hogy valami sötét titkok lapulnak a fák között. És ez egy remek táptalaj a horrorisztikus filmek készítőinek és rajongóinak. Az ötletek kifogyhatatlanok. Mással nem is igazán lehet magyarázni azt, hogy Natalie Dormer (Trónok harca, Tudorok) év eleji Sötét erdő című thrillere után ősszel újabb bőrt lehúznak a japán öngyilkos erdőt érintő történetről.
Ezúttal Pamela Anderson és annak mellei is láthatóak lesznek a karakterdrámában, amit horrorisztikus jelenetekkel tettek még félelmetesebbé és izgalmasabbá. Legalábbis a trailerből erre lehet következtetni.
A történet szerint a Dree Hemingway (Ernest Hemingway dédunokája) alakította Sweetpea (m.: borsókavirág, szagosbükköny) nevű lány azért utazik Japánba, hogy szakítson rocksztár barátjával. Ám amikor megérkezik, azzal szembesül, hogy barátja eltűnt, és legutóbb éppen videót forgatott a kilencvenes évek szexszimbólumával (valóságban a Baywatch ikonikus alakjával Pamela Andersonnal) egy japán erdőben, ami sötét titkokat rejt.
Így hát a lány elhatározza, megkeresi a barátját, nem is sejtve, hogy az erdő híres arról, hogy oda az öngyilkosok járnak... A nézők számára feltárásra kerül egy csupa titkokkal övezett hely, s a The People Gardenben láthatjuk Sweetpea egy kísérteties és búbánatos útját, amin reménytelenül próbál válaszokat találni.
A Litz által rendezett The People Garden című filmet szeptember 13-án jelenik meg a VOD-on keresztül (iTunes, Amazon, stb.)