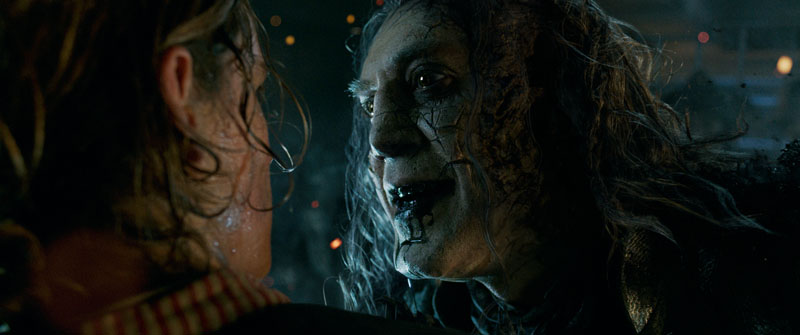 Hullajó és sötét a Disney új filmje. Megjött a Pirates of the Caribbean: Dead Men tell no tales előzetese.
A Fear the walking dead második évad fináléja közben mutatta meg az AMC a Walt Disney Pictures új Karib tenger kalózai filmjének rövid előzetesét.
A Pirates of the Caribbean: Dead Men Tell No Tales című filmet a norvég rendezőpáros Espen Sandberg és Joachim Rønning (Kon-Tiki) rendezi és visszatér Johnny Depp mint Jack Sparrow kapitány, valamint Orlando Bloom mint Will Turner illetve Barbarosa kapitány szerepében ismét Geoffrey Rusht láthtjuk. De ami még érdekesebb, hogy az Oscar-díjas Javier Bardem főgenya lesz, aki Salazar kapitány névre hallgat. És a fiatal női közönség számára vonzó lehet a Demóna és Az emlékek őre sztárja Brenton Thwaites, aki egy újoncot, Henry-t alakítja. Ugyanakkor feltűnik még Paul McCartney is.
Új kalandba keveredik a balszerencsés Jack Sparrow kapitány, miután elhagyja őt a jószerencséje és baljós szelek fújnak akkor, amikor a rettegett Salazar kapitány halott kalózokkal próbálja elpusztítani, akik az Ördög háromszögéből érkezve arra vetemednek, hogy minden kalózt megsemmisítsenek. Jack egyetlen reménye Poszeidón szigonya, amivel átveheti a hatalmat a tengerek felett.
A filmet 2017. május 26-án vetítik a mozik.