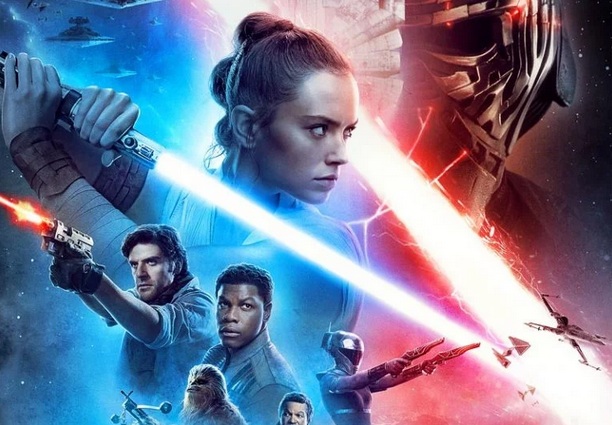 Nyilván minden bevételi rekordot meg fog dönteni az új Csillagok háborúja film, mivel ez lesz az utolsó. Mi meg addig várakozva gyönyörködhetünk, mert megjött a trailer.
A Lucasfilm és a Walt Disney Pictures ma megjelentette a sorrendben immár kilencedik és egyben záró Star Wars-film előzetesét. A The Rise of Skywalker alcímű űreposz utolsó részét J.J. Abrams rendezte és a már ismert szereplők kaptak benne helyet.
Szerepel benne Daisy Ridley, Adam Driver, John Boyega, Oscar Isaac, Lupita Nyong'o, valamint Domhnall Gleeson, Kelly Marie Tran, Joonas Suotamo és Billie Lourd. Mellettük pedig Naomi Ackie (Doctor Who), Richard E. Grant (Logan), Dominic Monaghan (A Gyűrűk ura), illetve Keri Russell (A Foglalkozásuk: Amerikai), akikhez olyan Star Wars veteránok csatlakoznak mint Mark Hamill, Anthony Daniels és Billy Dee Williams, aki Lando Calrissianként tér vissza. Leia hercegnők az ikonikus Carrie Fisher alakítja, akinek halála miatt az Ébredő erő filmben fel nem használt jeleneteit hasznosítják.
És ami még lényeg: az 1977-es Új Remény filmtől a zenei világért felelős John Williams a The Rise of Skywalker muzsikáját is ő szerezte, ezzel teljes a portfólió.
A mintegy két és fél órás film magyarországi bemutatója december 19-én várható, azonban már elővetítésekre is lehet jegyet vásárolni.
-br-